When it comes to creating dot art, you have a good handle on how to do it! Maybe you're looking to explore other elements, or are looking for techniques to enhance certain aspects of your work.

Here is a selection of lessons aimed at the advanced dot artist who already possesses a solid knowledge of basic techniques but has the drive and desire to grow even more!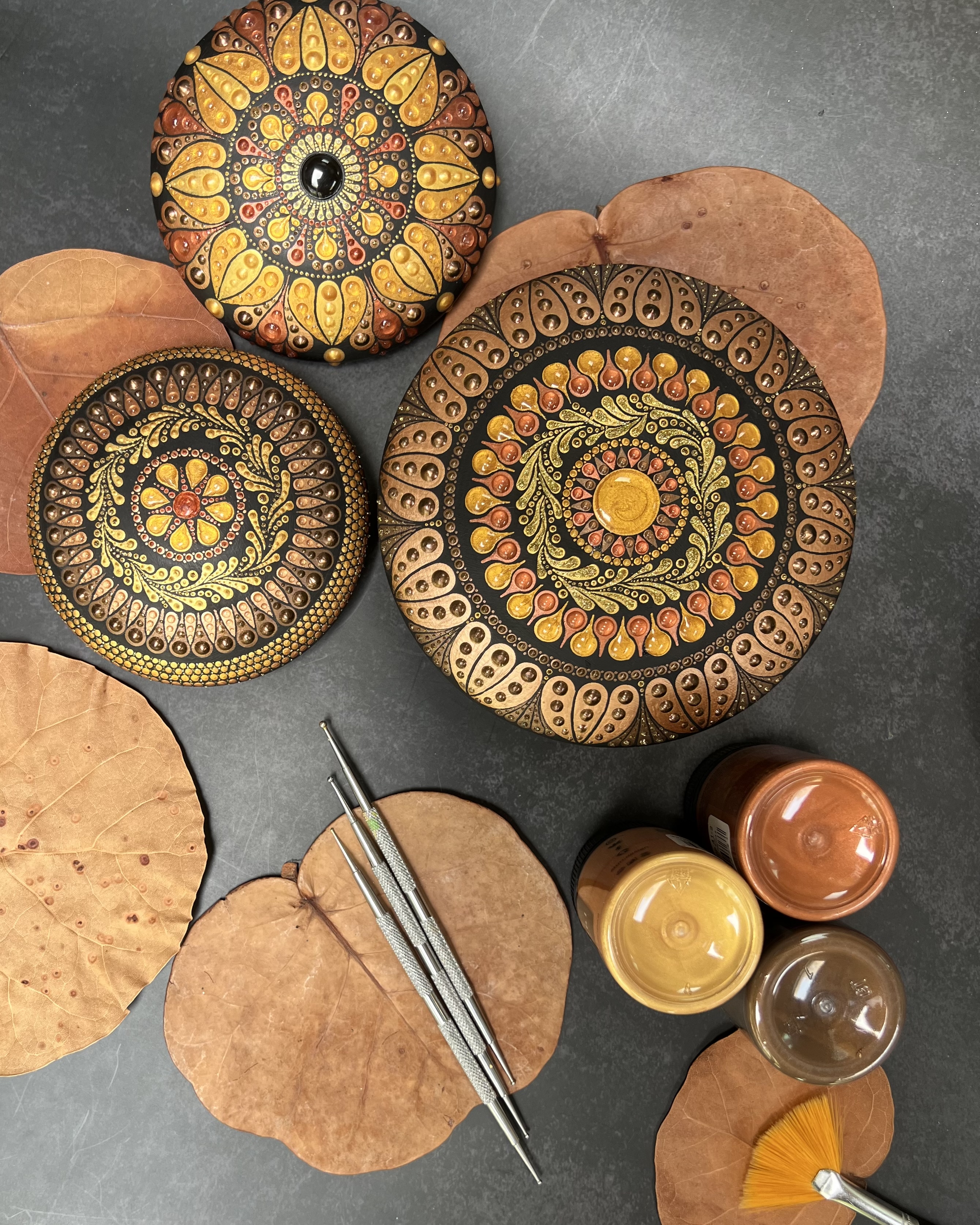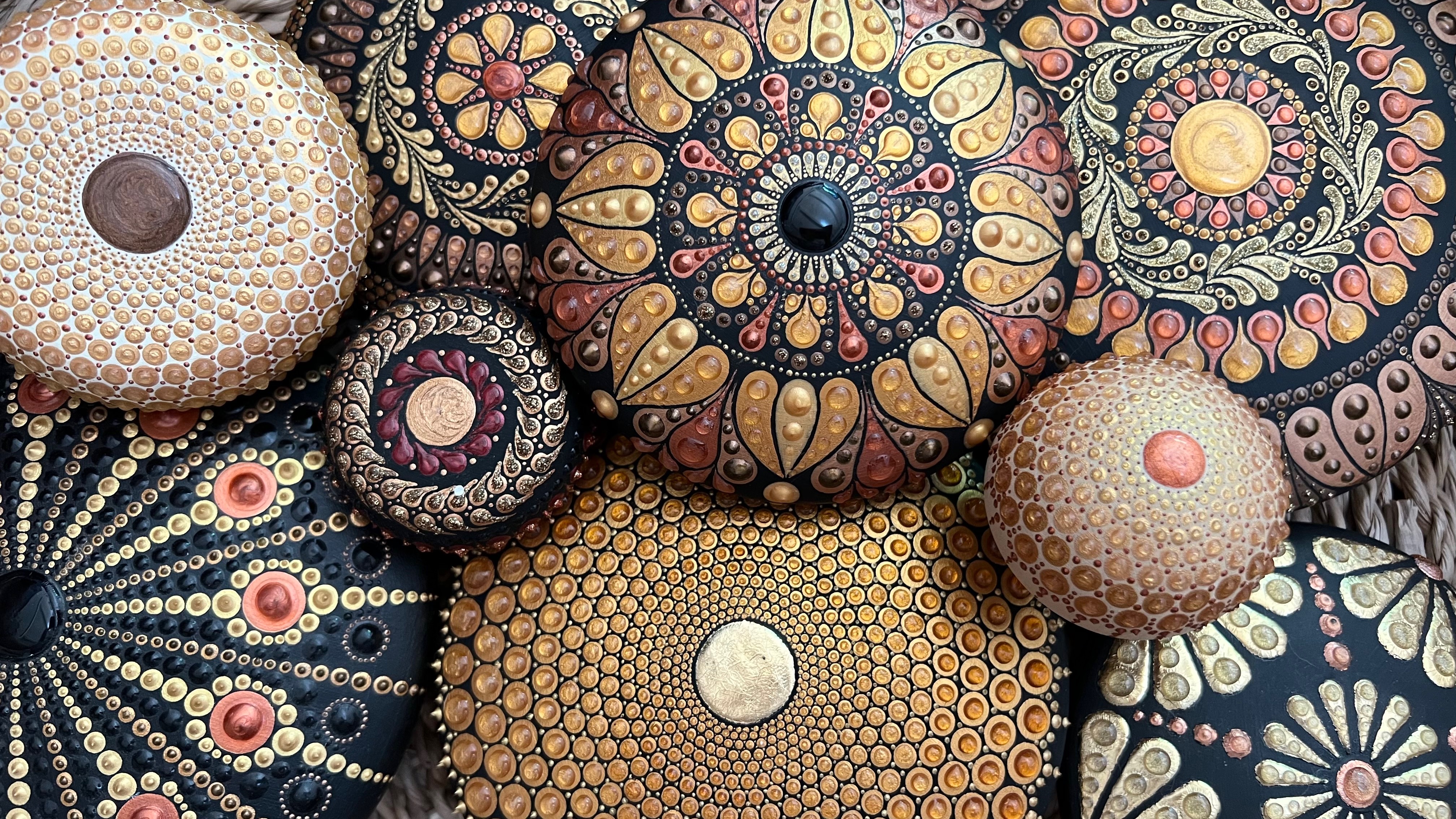 Taking an art class counteracts all distractions and gives you that time to unplug and switch off from the world for a few hours.
Research has shown that attending to phone calls, texts and emails can be significantly detrimental to both your physical and mental health. This research also showed that removing yourself from these technological distractions can improve your mental and physical health when you create art for a good amount of time, on a regular basis.
In a similar way to meditation, painting can lower your blood pressure and reduce tension.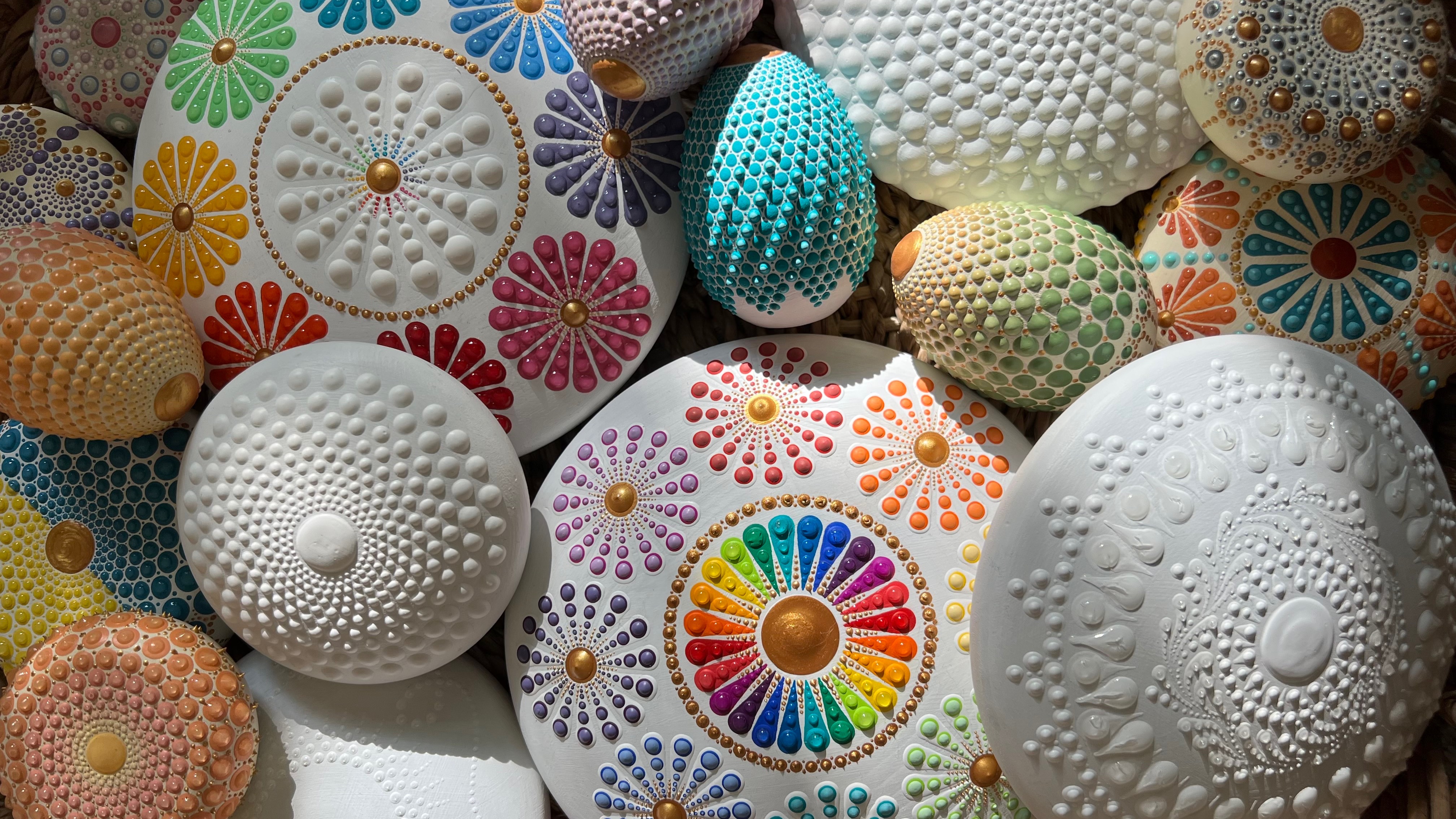 Sometimes we tend to get comfortable in our routines and schedules, which after some time can diminish some of that life spark and creativity you may have once had.
Taking art classes is a great way to challenge yourself – whether it be a new technique, material or medium.
Once you begin to learn from these challenges, you can begin to muster strength and confidence for other ventures you may decide to take on in future.

The somewhat monotonous and mundane nature of our everyday lives can sometimes dull or distract us from any thoughts of creativity.
Consistently sitting at a computer attending to emails or tasks solely occupies the left side of your brain – often used for problem solving and analysis.
The right side however, is where creativity and intuition thrives! By taking part in art classes, you'll be able to reactivate the right side of your brain that is often neglected during our stressful daily schedules.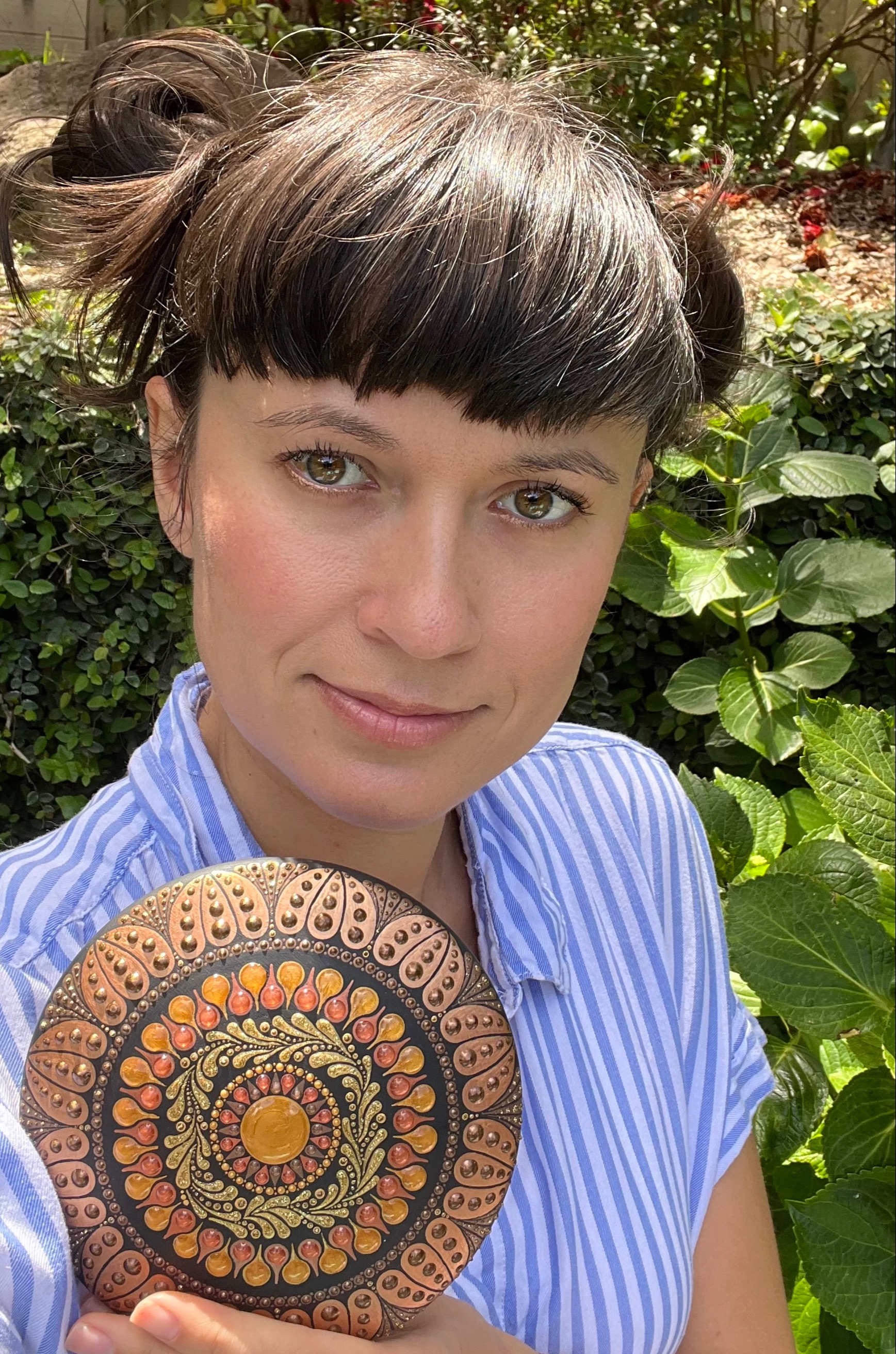 About my Artistic Journey


As a way to balance my daily life, I started painting on river rocks in 2016. It didn't take long before my hobby turned into an obsession. I found myself giving more of my free-time & energy to exploring different mediums, paints & tools. Along the way I even discovered some unconventional approaches. These new techniques didn't have much documentation. So I had to pioneer & develop my own set of tools.

Years later, I still paint every day. I look for inspiration everywhere in life. And love the freedom it brings, being open minded to the creative process.

I hope my passion for dot painting inspires others to explore their creative passions.
My other courses
From simple lines to deep complexity, the possibilities are endless when creating with dots.