Welcome to the Non-Sketched Dot Mandala Flower guided course!
I am so excited to share with you this step-by-step tutorial, gently built so you can follow it in real-time and create your own dotted non-sketched mandala flower on a pebble with me.
This course is divided to real-time fragmented videos. You can stop the video, though, at any point if needed, and press play again when you are ready to continue.
What Will You Learn On This Course???


1- The Clock System - The Best Way to "feel" Symmetry when you have no real lines drawn.
2- Colour Repetitions - Creating harmony.
3- Crowns/Pearl Neckless - The grace of dotting.
4- Top Dots and 3D effect
5- Top Dots as a way to highlight your mandala.
and much more...
What is actually
NON-SKETCHED DOT MANDALA?
You might ask yourself what is a non-sketched dot mandala and the answer is exactly it- a dot mandala that is not sketched first.


The only "sketch" you do is finding the centre so you may place the first centre dot and from there, you begin to grow your mandala, based on placing the dots in equal distance and size so they create the symmetry.


I personally LOVE non-sketched mandalas because they are sooooo meditative, I simply zone out when I create them.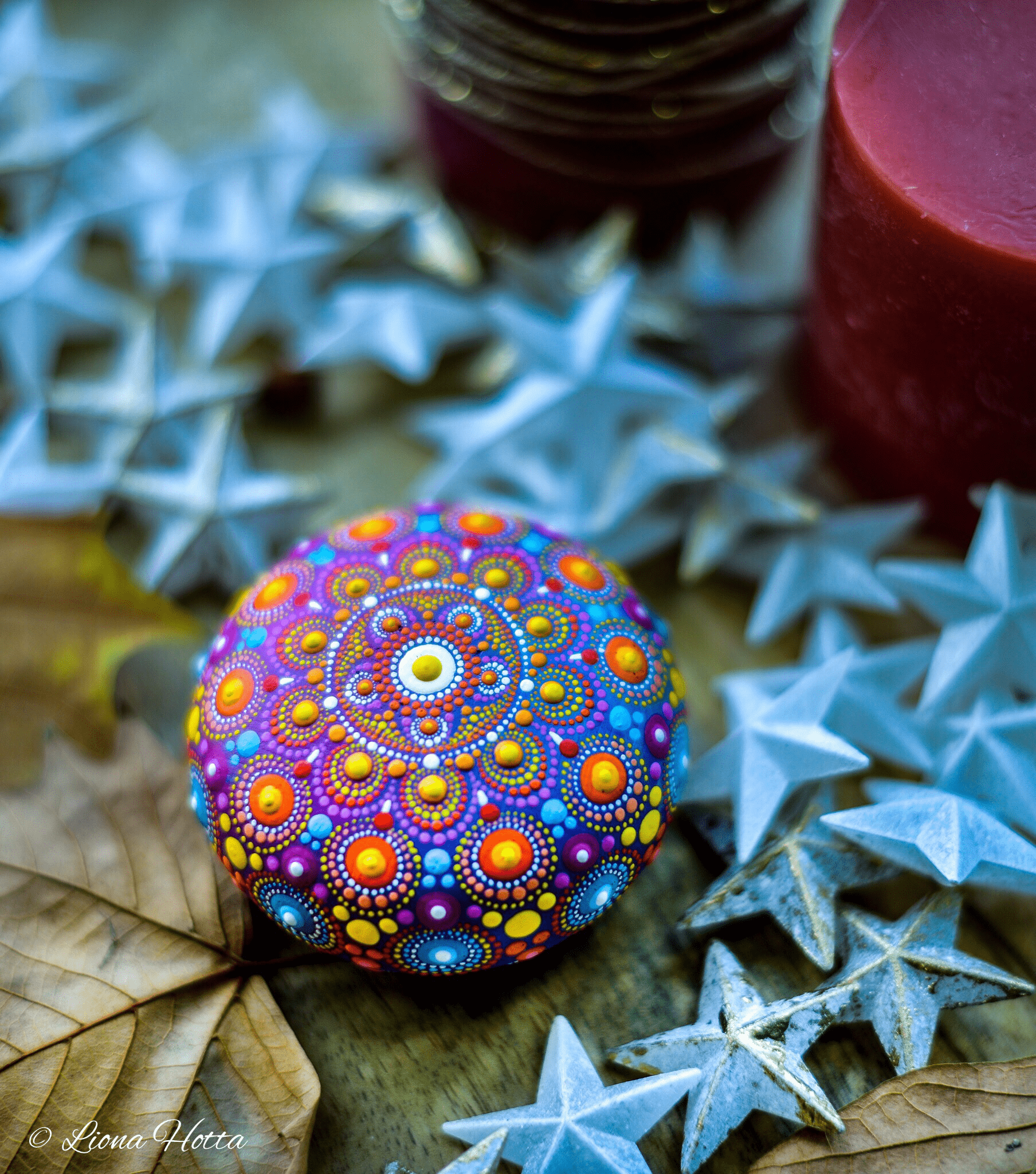 Tools and materials for this course:
Pebble (I use 7cm / 2.74 inch wood pebble) or a stone or cased stone.

Background dark colour ( I used black chalk paint, but you can use any acrylic paint)

Colourful acrylics at your choice

Fine detail semi-long synthetic brushes (if you do not dot with brush you can use your own tools)

Flow medium

Water for brush cleaning

Soft paper towel for brush drying

Palette for paint mixing

Small plastic containers to keep your mixed color leftovers for reuse.
Apart from being beautiful and meditative, Non-Sketched dot Mandalas are an important practice for mandala dotting skill improvement as they are the best training for your vision of symmetry.


They truly help you level-up your dot abilities, to become more accurate and contributes to the beauty and total look of all your mandalas.


If for a second you thought that because there is no sketch, these mandalas are somewhat limited, in design, colour or beauty, I ask you to keep scrolling down and take a look at a few of my non-sketched dot mandalas collection. And yes, not one line was drawn on theses pebbles and surfaces before the dots were placed: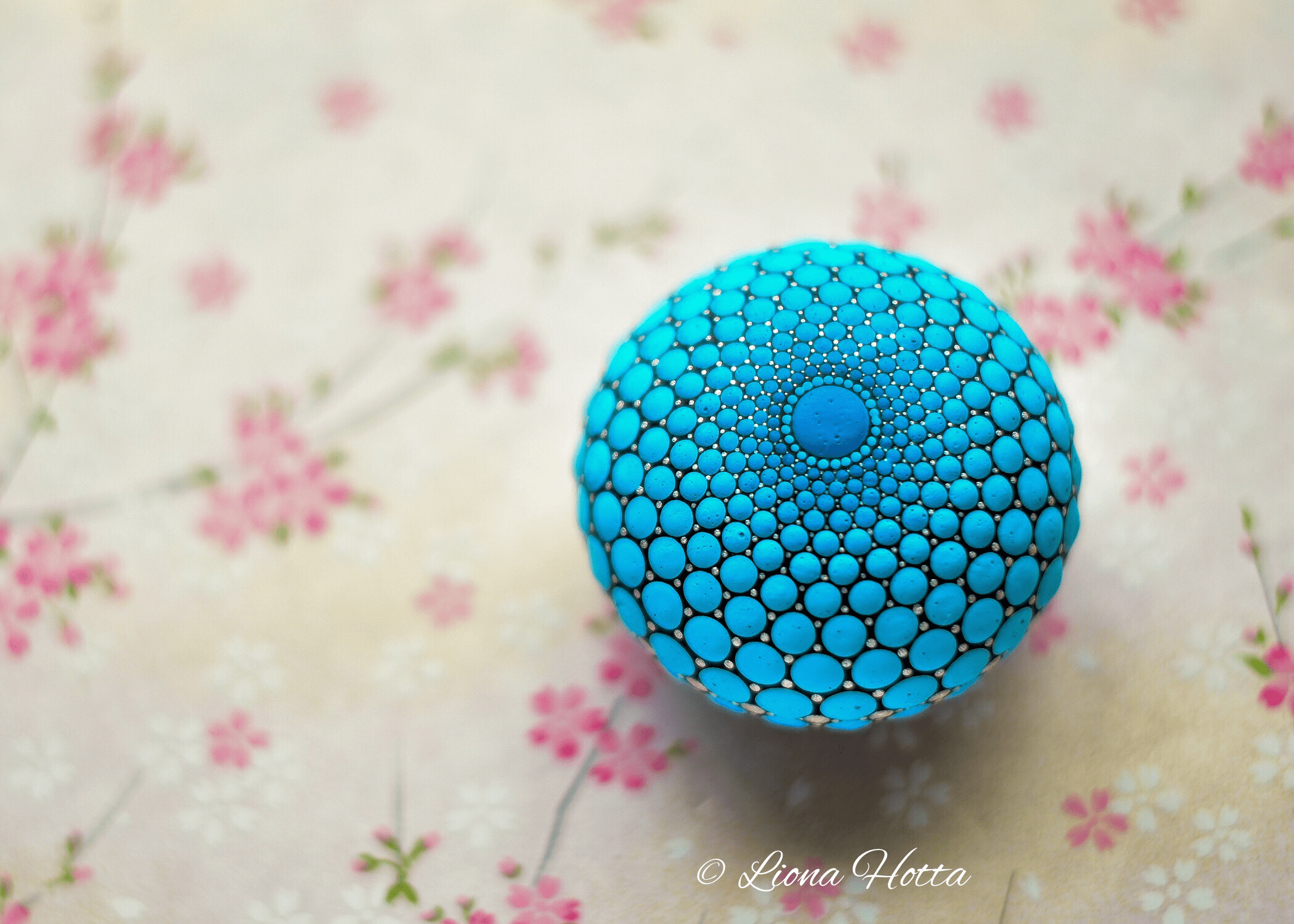 Sunflower seeds sacred geometry pattern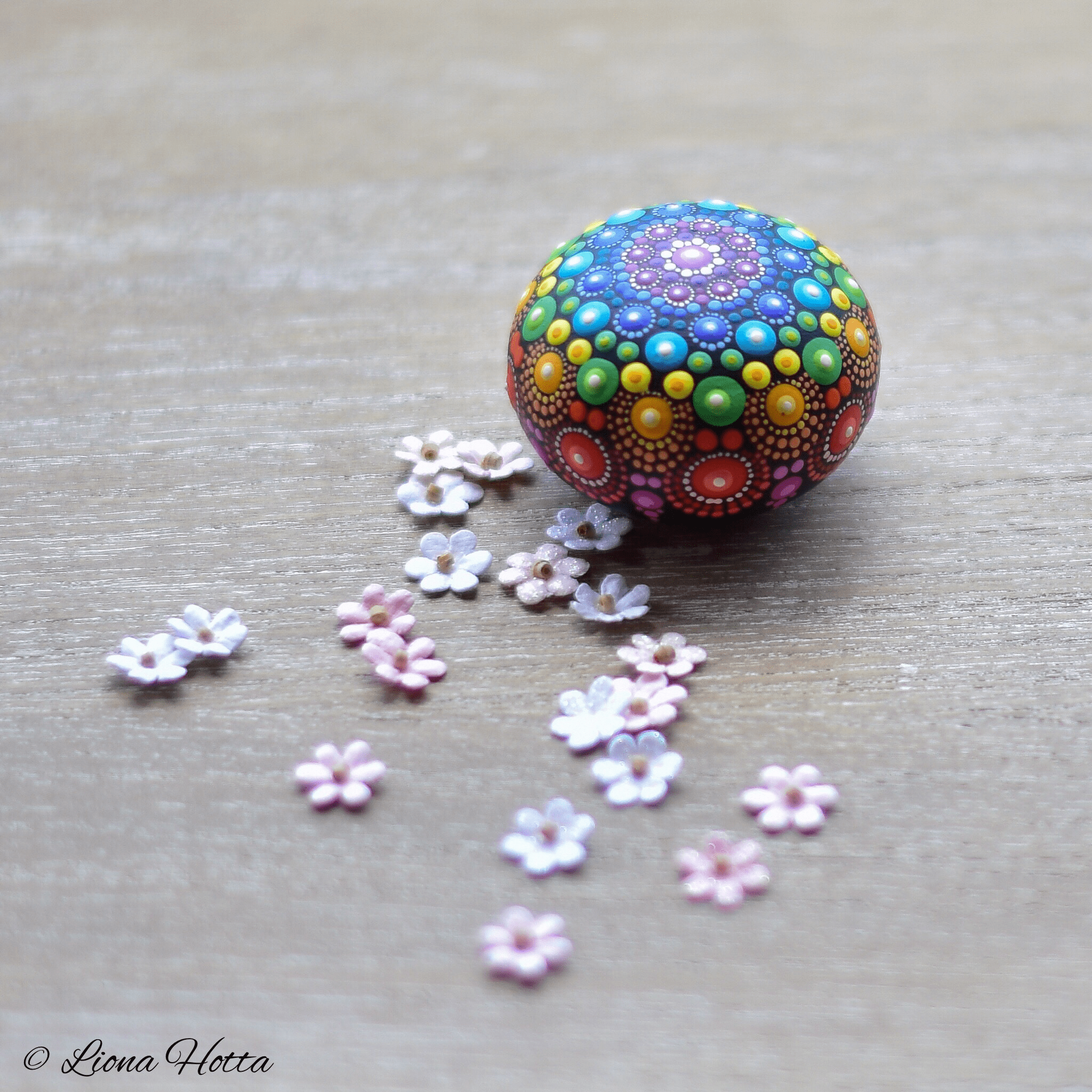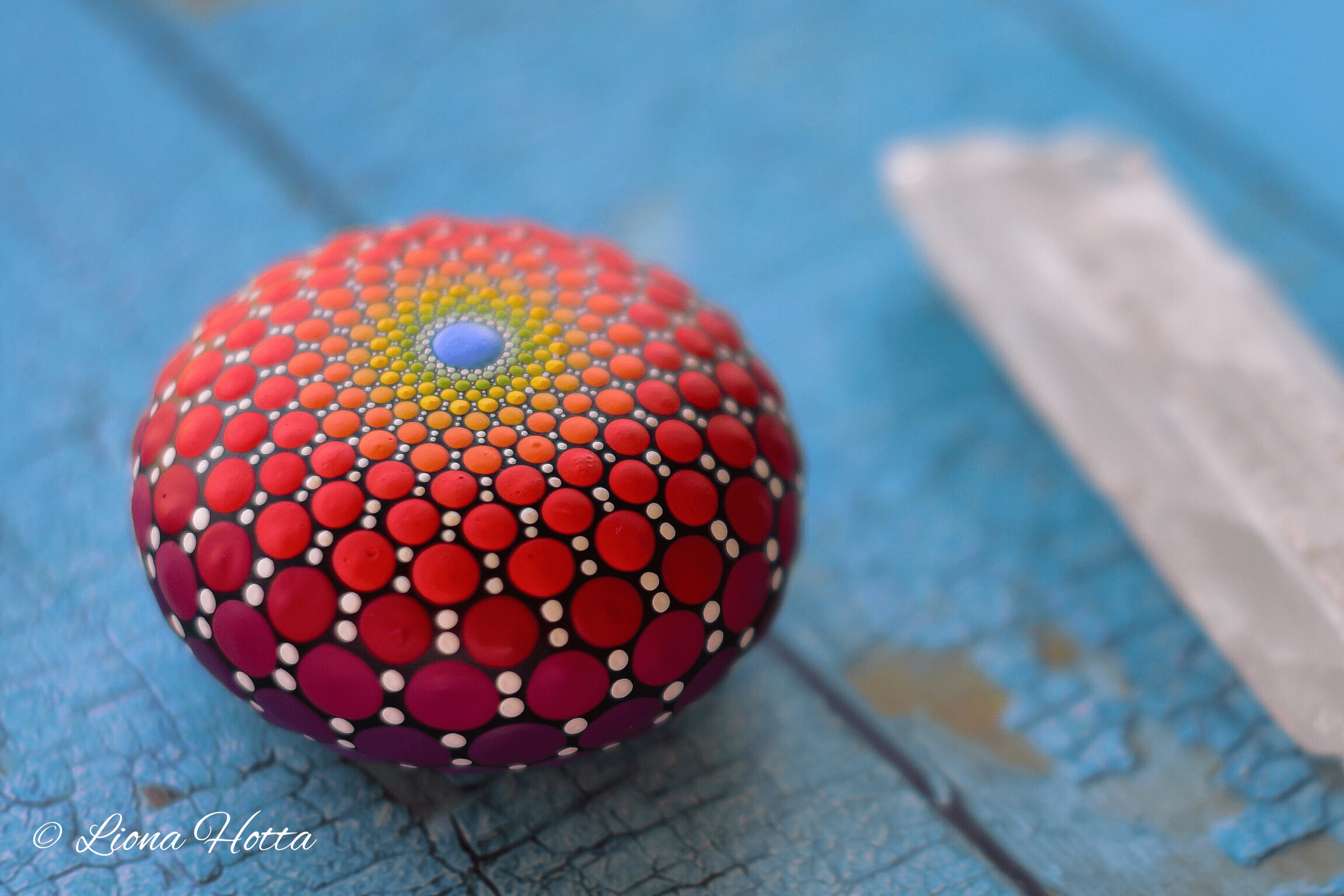 Sunflower seeds sacred geometry pattern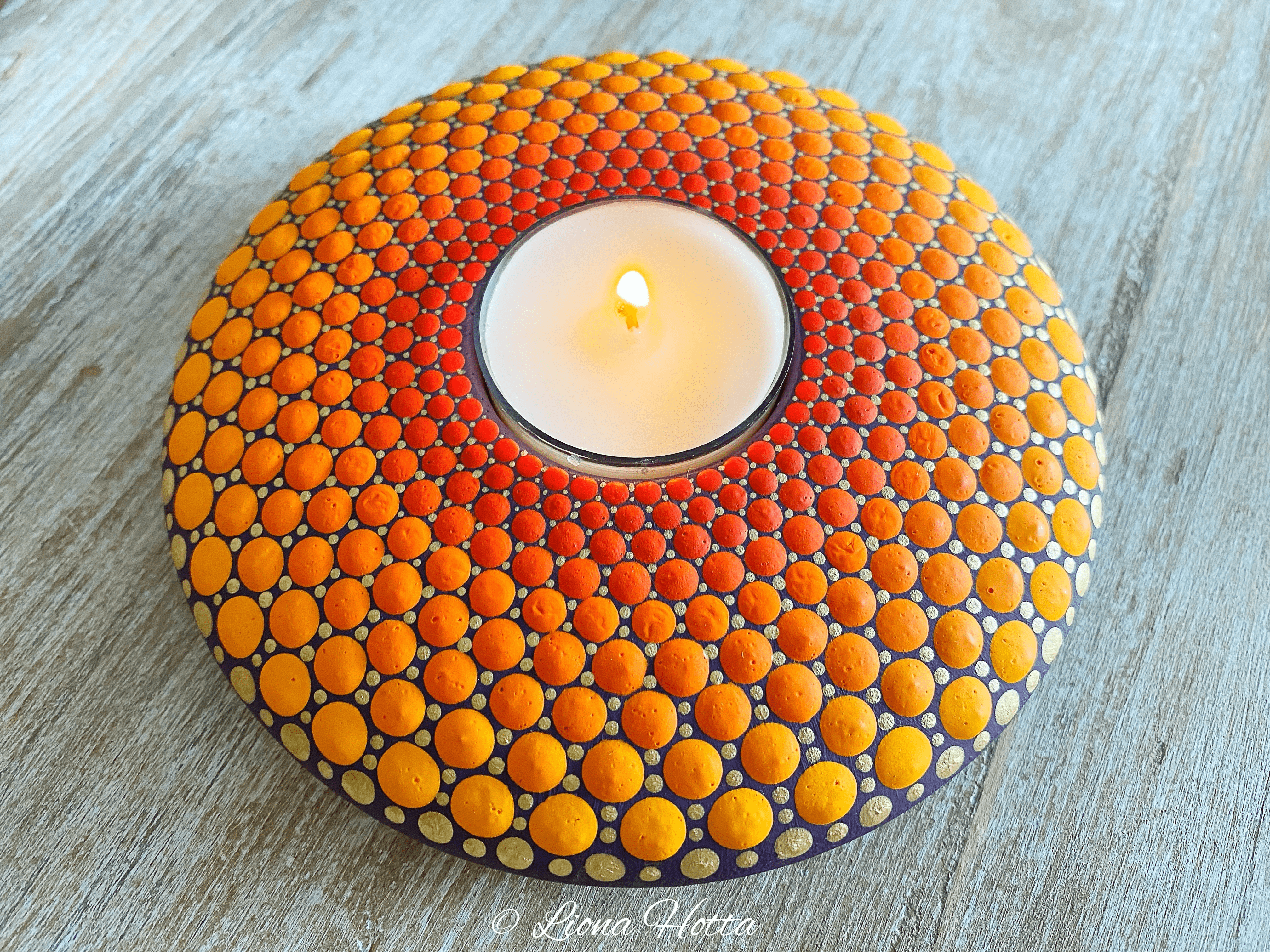 Sunflower seeds sacred geometry pattern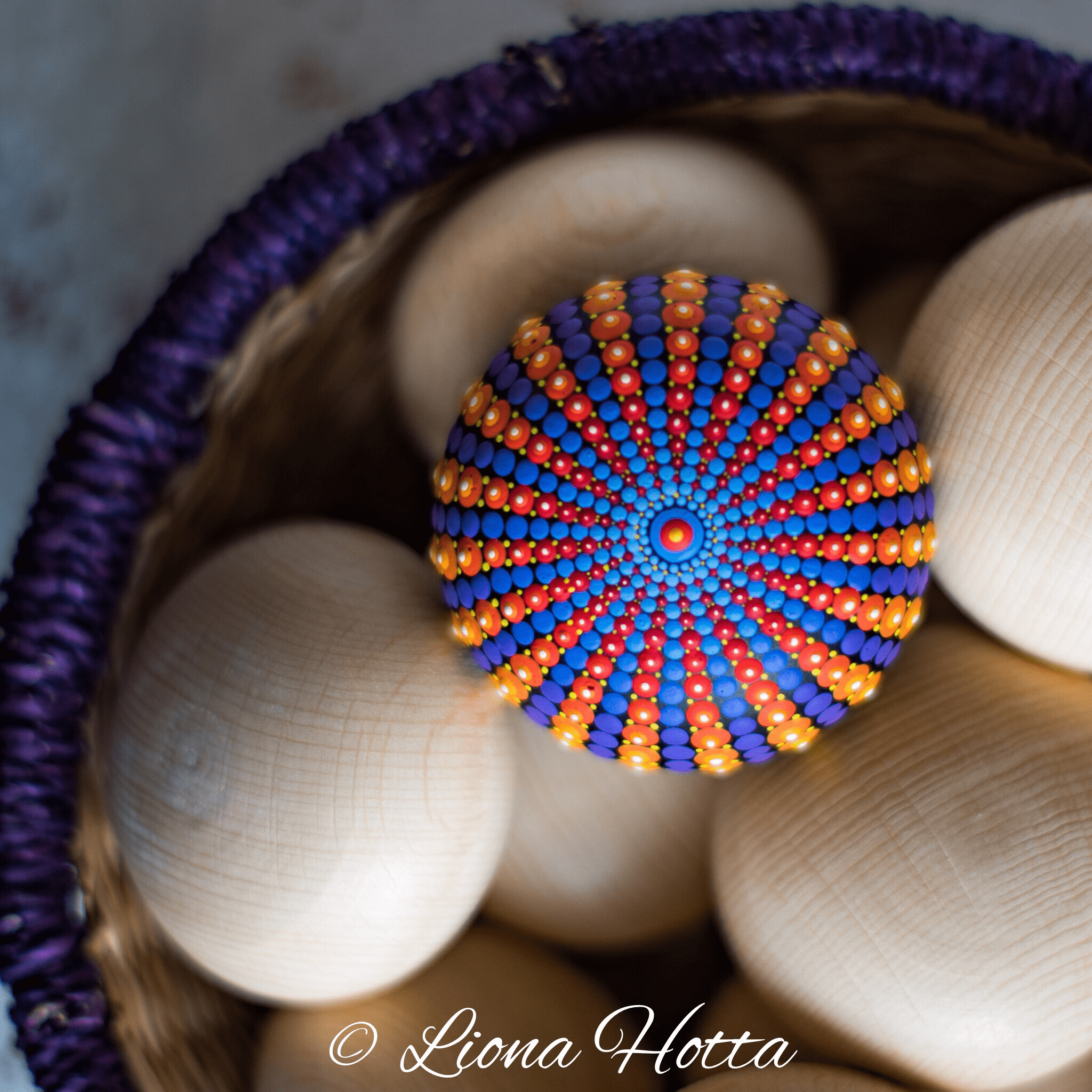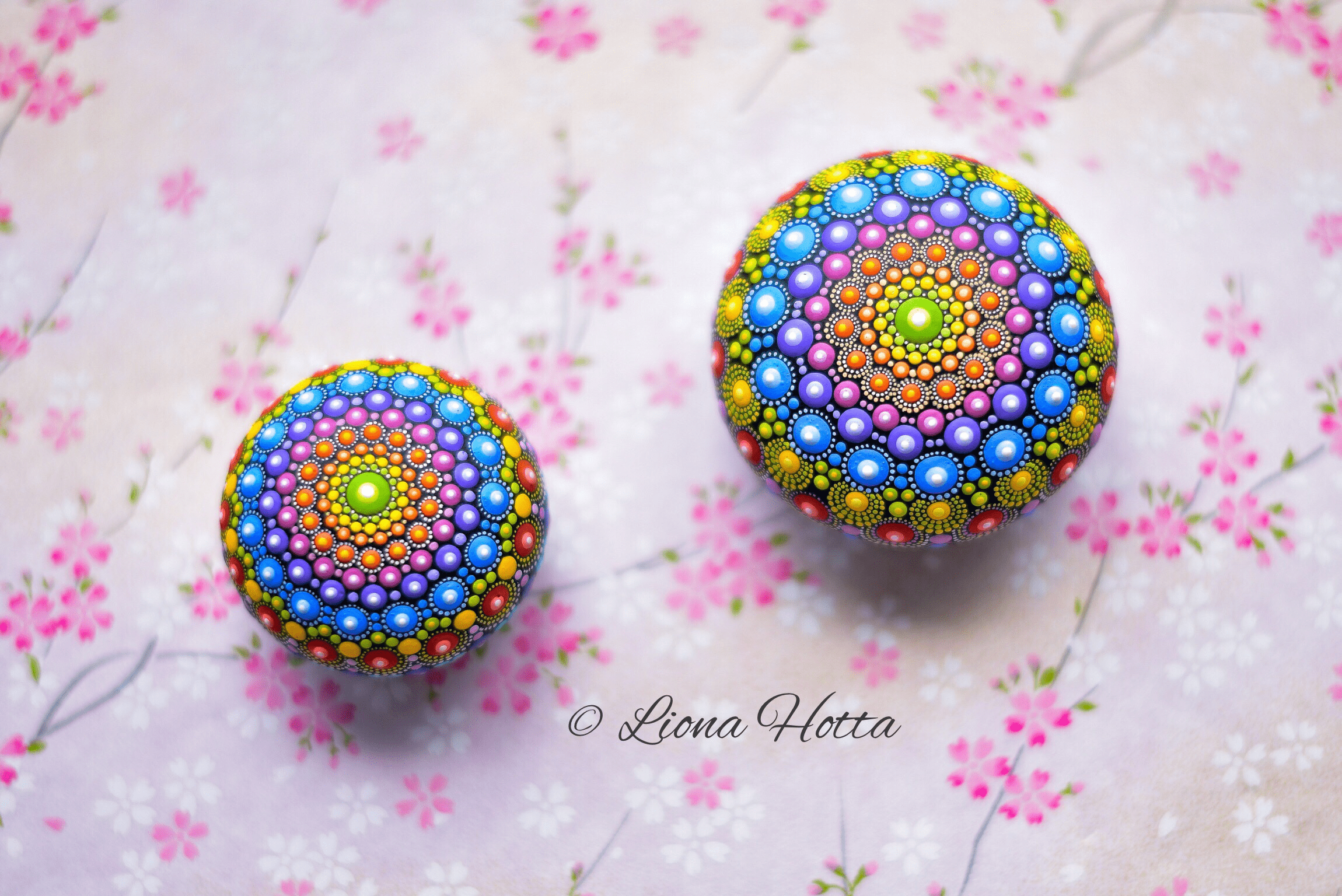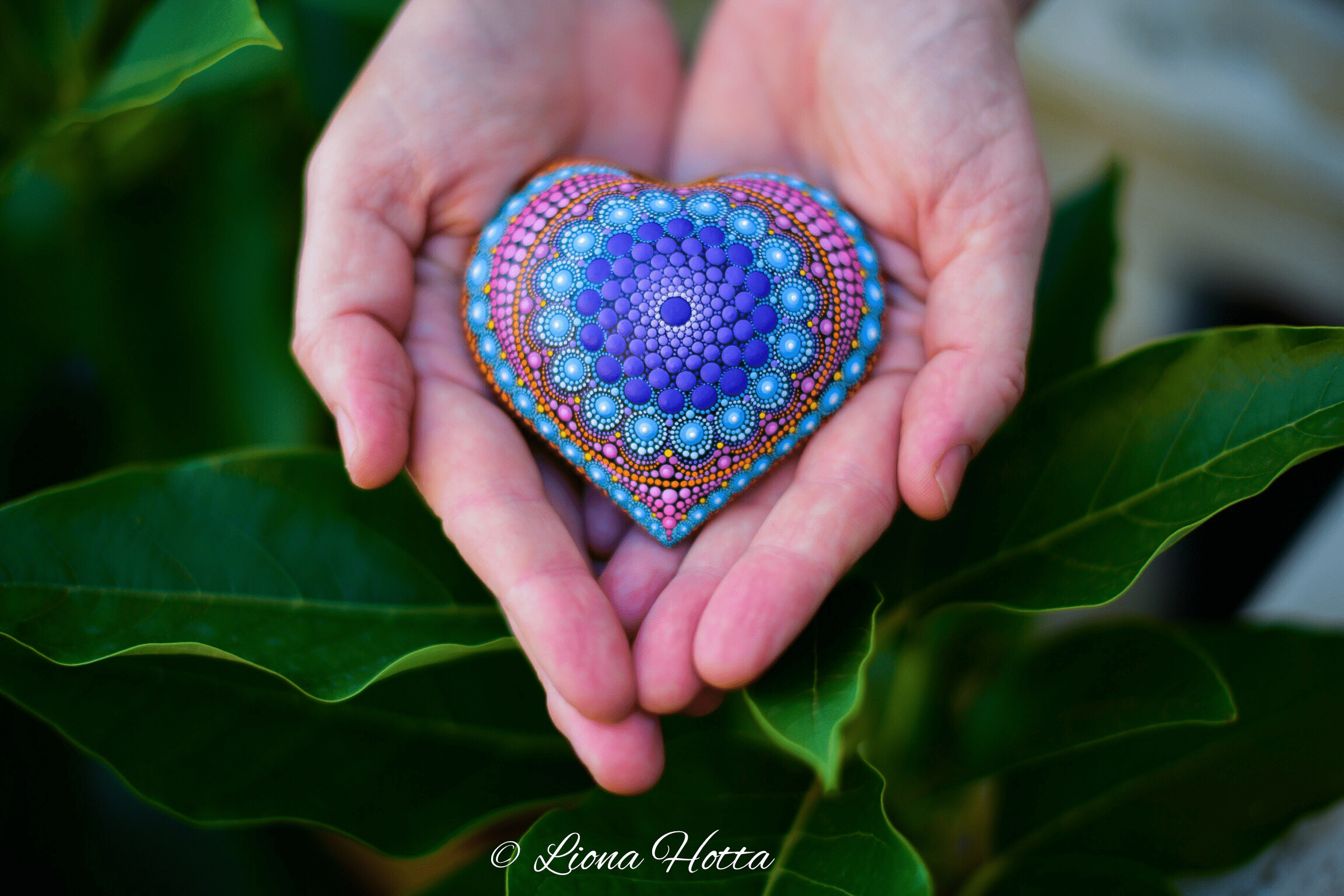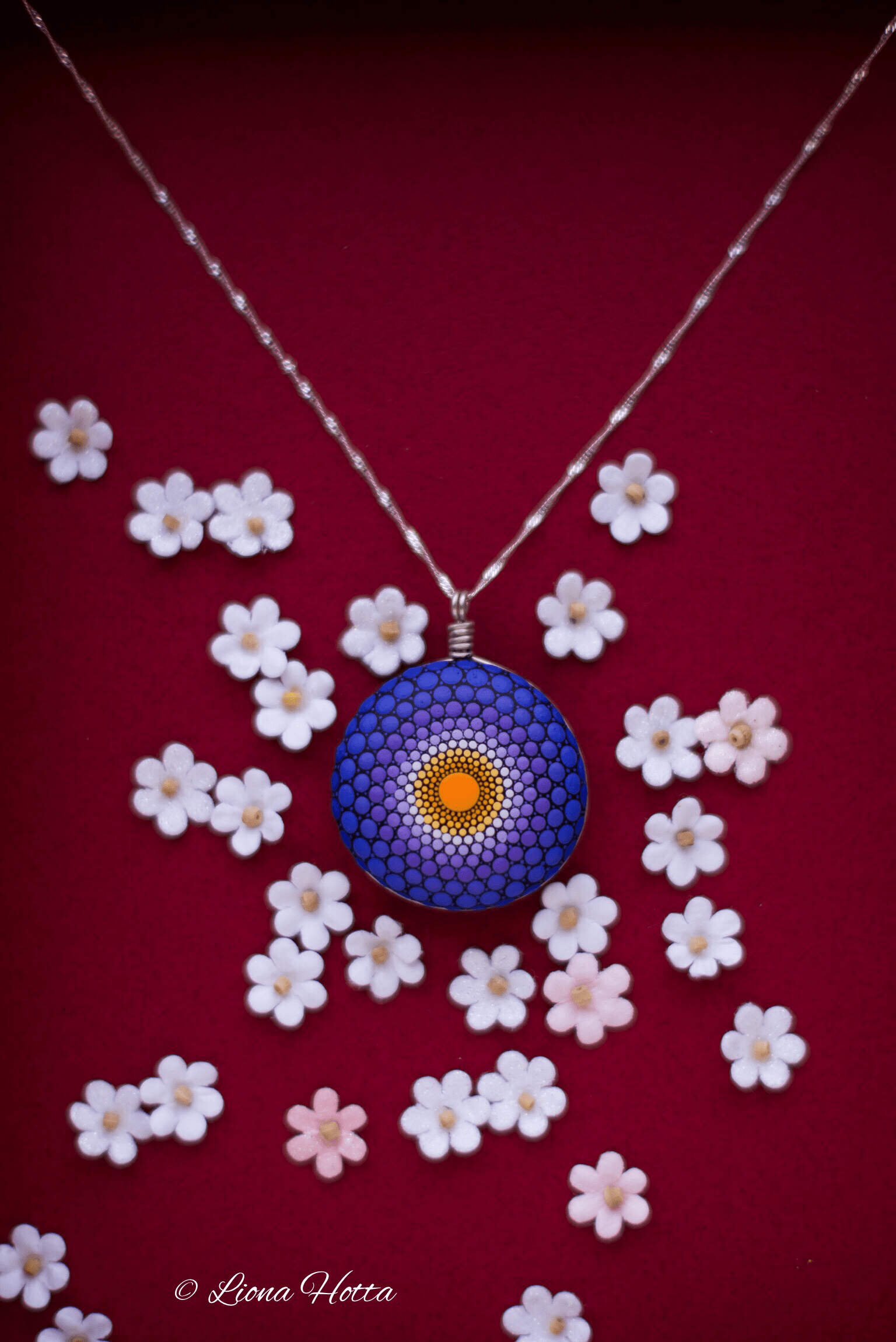 Sunflower seeds sacred geometry pattern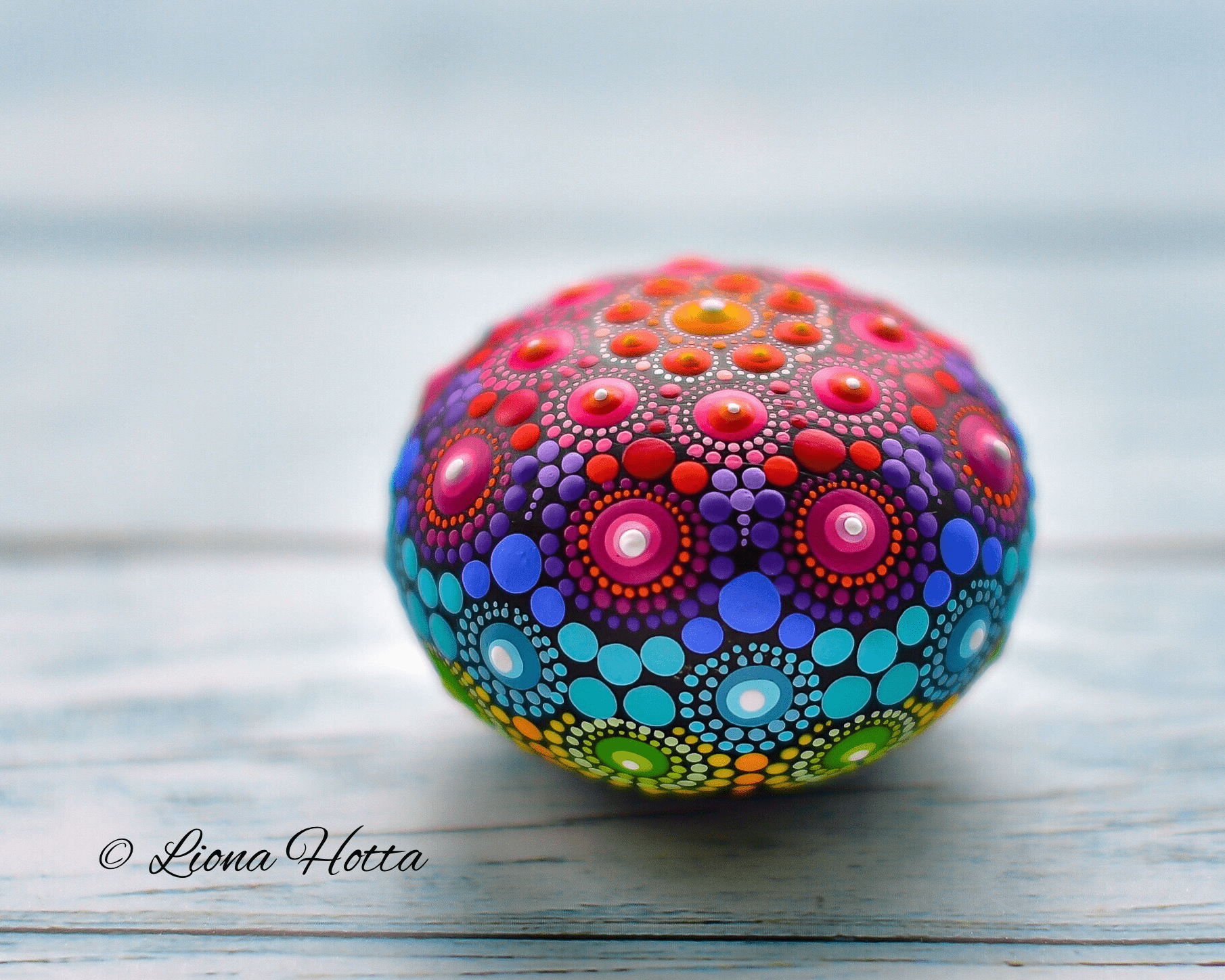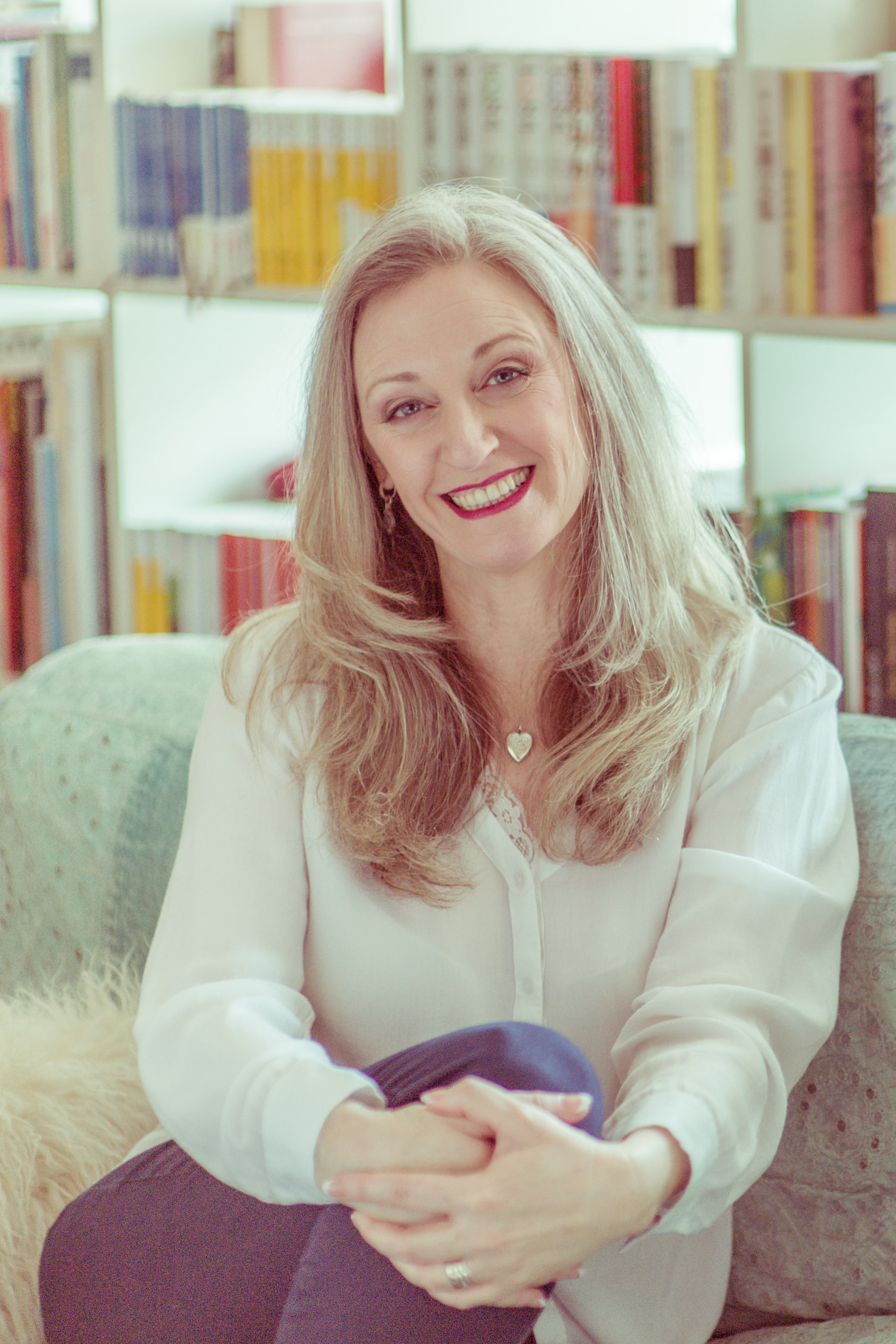 Hi, I'm Liona Hotta
I believe dot art is one of the most wonderful ways to express beauty and experience calmness, to center and actively meditate. This form of art does not require you to be a learned artist, to have former experience in shading, light, or composition. It is available for everyone at any age and point of time. For the past 20 years, I have been living dedicating myself to my various creative expressions. In the last 4 years, this has been through the joy of creating and teaching mandala dot art.
Since opening The Online Mandala Dot Art Academy and launching my flagship course HOW TO DOT YOUR MANDALA WITH A BRUSH in December 2019, thousands of students from all over the world have joined me in discovering their own bliss in dot painting.
As a teacher and student myself, I understand the thrill and allure of mastering new skills – it's exhilarating; builds confidence and self-esteem – not just in our creative endeavors, but also in our daily lives! Due to this fact, and on the request of many enthusiastic students I am continuously extending the classroom so I can keep sharing my knowledge and experiences beyond these courses.
I keep creating courses, such as this one, that are gradually exposed and served so that you, my fellow dot artist, are able to evolve and continue your dot-learning journey.