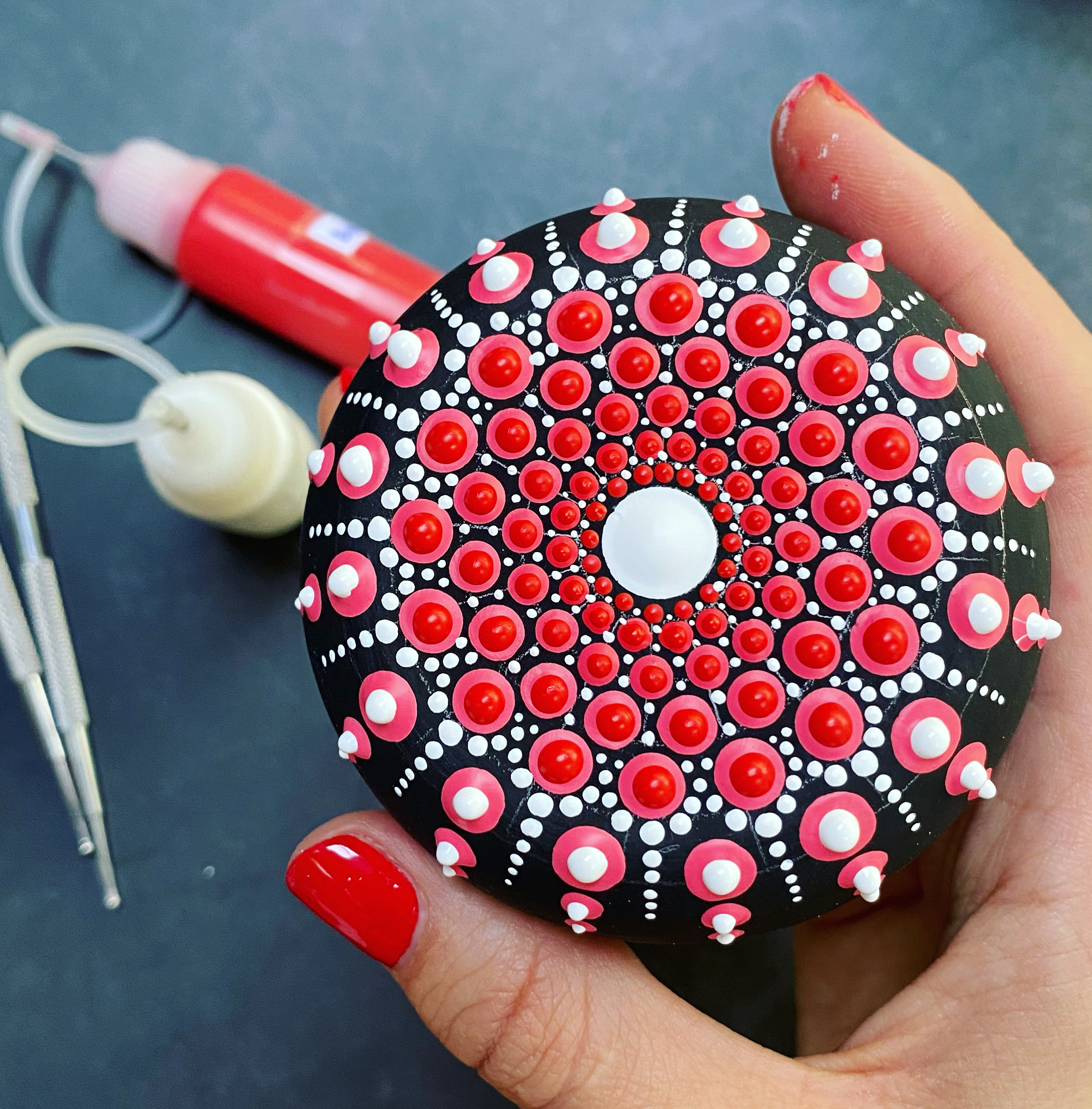 How to use common household items for dotting tools.
How to achieve the correct consistency with acrylic paint you may already have.
Worksheets for practicing your technique.
As a way to balance my daily life, I started painting on river rocks in 2016. It didn't take long before my hobby turned into an obsession. I found myself giving more of my free-time & energy to exploring different mediums, paints & tools. Along the way I even discovered some unconventional approaches. These new techniques didn't have much documentation. So I had to pioneer & develop my own set of tools. 
Years later, I still paint every day. I look for inspiration everywhere in life. And love the freedom it brings, being open minded to the creative process. 
I hope my passion for dot painting inspires others to explore their creative passions.